bmw 135 twin turbo downpipes. the ones the customer ordered had no flex pipes and were so poorly made they could not fit at all. so I reworked them and added flex pipes, pics are a comparison to stock.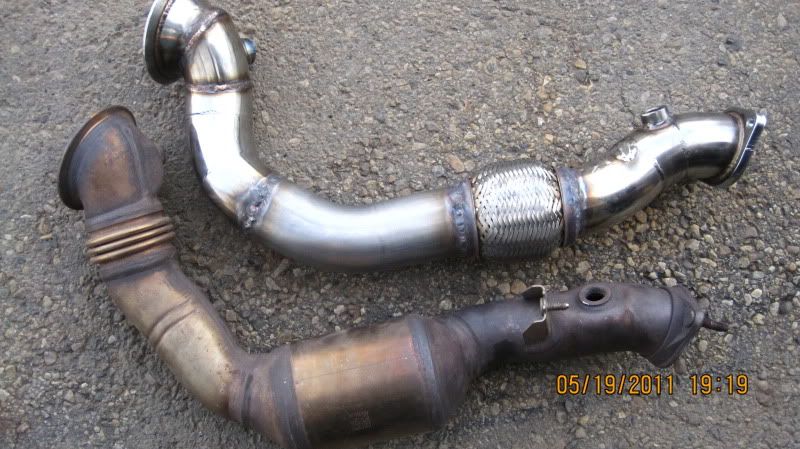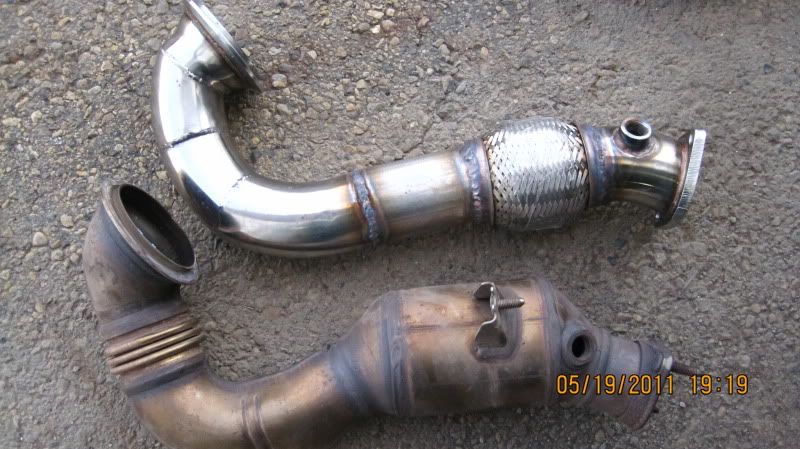 mazda Miata turbo, built the downpipe and exhaust. ceramic coated downpipe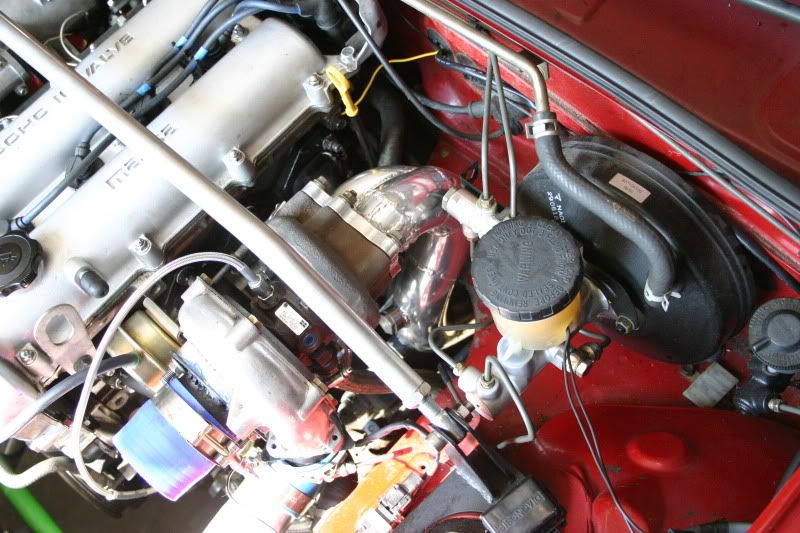 VW jetta turbo diesel downpipe in stainless
2006 Sonata V6 cold air intake w/ AEM bypass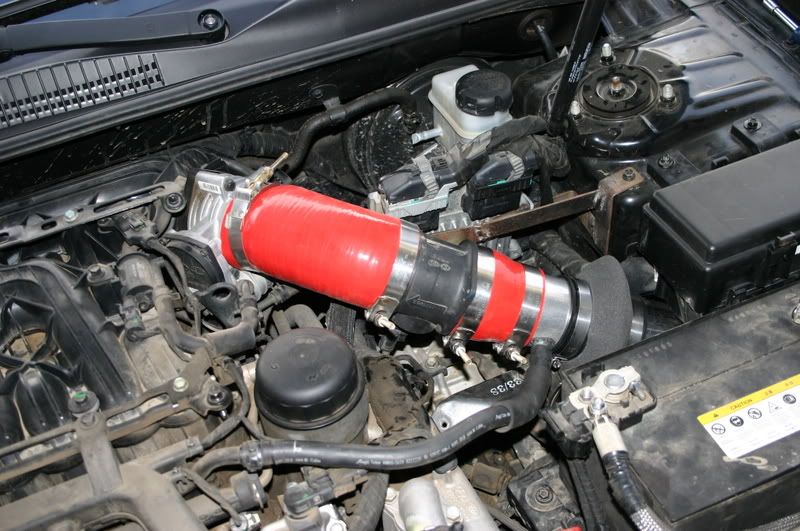 1979 triumph tr8 v8. built collectors and midpipes to join his swapped manifolds from a newer triumph model to his replacement exhaust. built in heatshield for his starter just like stock!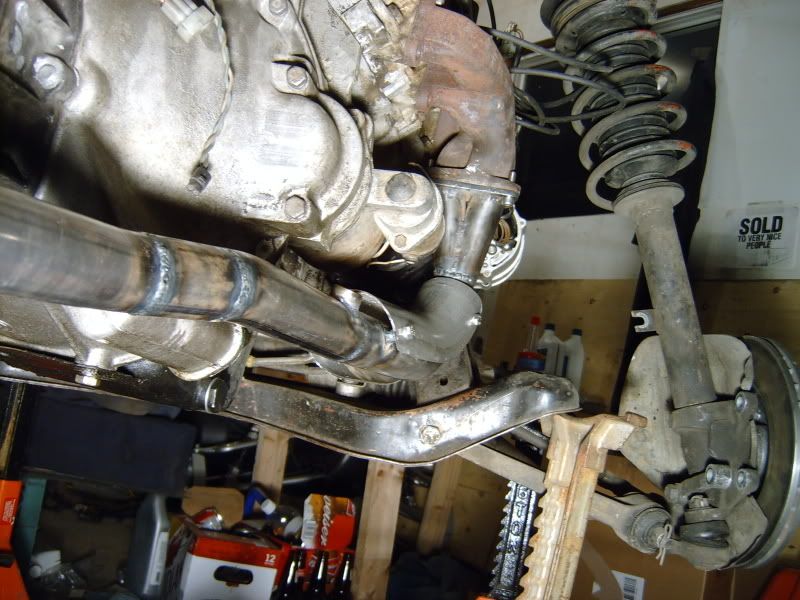 pulsar GTI-r intercooler that I modified to work on a 22rte celica gts also built him new ic pipes and turbo intake pipe. the stock inlet/outlets were going up and down from the 2 endtanks. those were capped and the outlets rewelded to work in the celica.