Product:
Optima Red-Top Battery
Place Purchased:
Mr. Lube in Sherwood Park
Price Paid:
$120 (At Cost b/c I worked there)
Application:
Mostly Universal
Highlights:
Looks good, doesn't seem to have the capacity to totally die
Caveats:
Had to move the ground to install it, doesn't fit in the tie-down without some cleverness
Installation Time:
40 minutes b/c I was wrestling with the negative terminal
Installation Difficulty (1-10, 10 being difficult):
2; Pretty staightforward, but you have to wrestle with the terminals to get them on at first, particularly the negative one, I had to move where it grounds so it would go on, then you need to come up with a way for it fit in the tie-down. I stacked cloth underneathe it until it fit snugly in the tie-down.
Rating (1-10, 10 being best):
8
Additional Comments:
It's a really good battery and it looks good, but it's not going to blow your mind or anything. The one thing that's amazing about it is it's ability to hold a charge. My alternator was dead and I had to keep charging this beast, but it hasn't died yet when lesser batteries would have been long gone.
Pic: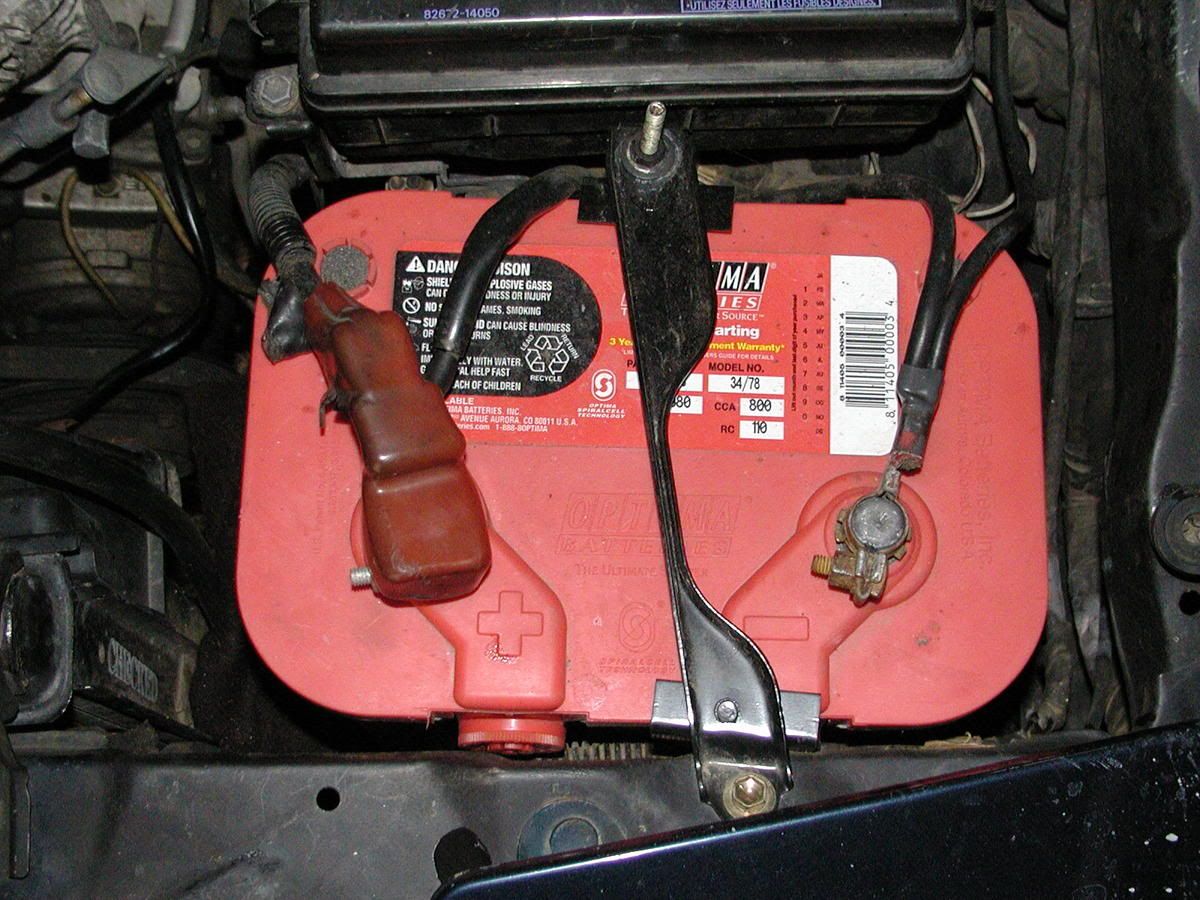 Cheers,
Tim